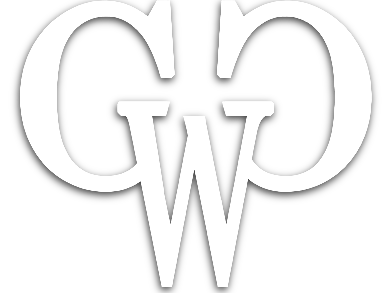 Gals Who Give
Changing our Communities
Gals Who Give
Become a part of a dynamic and inspired group of local women who are interested in making a meaningful impact in our local communities. Members come from all walks of life and varying financial backgrounds. Individually, it is challenging to make a significant difference– but together we have the ability to contribute to the growth and health of our communities in ways we never thought possible!
What is our mission?
Gals Who Give is a group of women with a desire to inspire and who are committed to making a difference in their local communities. The Mission is to reach out and help local charities with the funds they need to do the amazing work they are doing in their community. Collectively, the group can make a powerful impact to the charitable community and donate over $10,000 per quarter and $40,000 annually per market. This mission is accomplished by finding 100+ women to each contribute $100 at the quarterly events to benefit a chosen local charity that changes each quarter. All charities and organizations up for consideration must serve the county of the local chapter; the idea is to keep it local and have an impact that WE can SEE.
Q4 online donations opens in
Create or login to your Gals Who Give account today, have access to your previous donation history as well other features to make donating easier.
Make Change
NOW!
Gals Who Give brings a lot of good into our world and our efforts are making a big impact on our local communities. Events are full of energy and a great place to meet new friends that share the same desire to inspire. The events were designed with busy life schedules in mind.
2020

February - $8,800

May - $8,500

August - $7,600

November - $8,500
Feb 2021
$8,600.00
Denver Urban Gardens (Denver) $2,600.00
BC Diaper Bank (Calhoun) $4,000.00
Girls Empowerment Network (Harris) $2,000.00

Nov 2020
$8,500.00
Denver Dream Center (Denver) $3,000.00
Arc of Calhoun County (Calhoun) $3,500.00
Adeiur (Harris) $2,000.00

Aug 2020
$7,600.00
Rileys Arc (Denver) $2,700.00
Binder Park Zoo (Calhoun) $3,100.00
iCurea foundation (Harris) $1,800.00

May 2020
$8,500.00
Period Kits (Denver) $3,400.00
SHARE Center (Calhoun) $3,100.00
Gateway Academy (Harris) $2,000.00

Feb 2020
$8,800.00
Shane Thurston Foundation (Denver) $4,000.00
Fountain Clinic (Calhoun) $3,400.00
a2ndcup (Harris) $1,400.00

Nov 2019
$4,700.00
MotherWise (Denver) $4,700.00

Aug 2019
$4,400.00
Father Woody's Haven of Hope (Denver) $4,400.00

May 2019
$4,100.00
Shimmering Wings (Denver) $4,100.00

Feb 2019
$8,100.00
Sun Valley Youth Center (Denver) $8,100.00

Why gals

love


Gals Who Give
Allison Neckers Denver County - Member

"After hearing the stories about the impact my husband was making with Guys Who Give, I decided to join Gals Who Give. I have been hooked every since. The commitment is minimal, but the impact in the Denver non-profit world is big. What fun it is to sit with friends and hear stories of the great work people in our community are doing and knowing we can help support them in their efforts. We have heard from people working with youth at risk, young moms and grieving families. It is my hope that I can be a member of this group of ladies for years to come."
- Carol Hookway, Calhoun County - Member

"Gals Who Give is the perfect opportunity for working moms with crazy busy lives, to impact many people on different levels. We may be unable to physically volunteer our time, but it doesn't mean we don't have a servant heart. Calhoun County GWG lets come together and pool our resources, giving non-profit groups an unexpected financial boost."
- Samantha Sanchez M.Ed. - Member

"Gals Who Give allows me the opportunity to connect with other like-minded women who are committed to making a difference in their local communities. I enjoy learning about various non-profits in the Houston area. It opens my eyes to some of the issues in my community and what I can do to help. The commitment is minimal and I can walk away feeling great that I made a difference and also made new friends."
- Pam Foster, Calhoun County - Member

"Being a member of GWG is an opportunity to donate to organizations that other members are passionate about. Listening to why various organizations are deserving of our gifts is meaningful and also builds community awareness for future involvement. Together our individual gifts provide a larger impact to help others"
- Cassie Scramlin Calhoun County - Member

"I am so exited and proud to be part of such a fantastic group who wants to give back. There is nothing more rewarding than investing in our community and seeing others thrive."
Tanya Lores Denver County - Member

"Joining Gals Who Give has brought so much joy into my life. For a while I had been interested in creating a more positive impact around me and felt a responsibility to give back to my community, and Gals who Give has really helped fill that void in my life. Not only is it comprised of a group of AMAZING local women who are inspiring, driven & motivated, but they also share that desire to be a part of something fundamentally important. I love the fact that everyone gets a chance to bring a local organization to the spotlight and we get to learn about what these non-profits are doing and how they are helping our neighborhoods and people nearby."
Organization Testimonials